When it comes to 28 Eastern, the renowned Gold Coast-based headwear company, style, sustainability, and coastal charm are at the core of their brand identity. Their mission: to provide environmentally sustainable, chic hats that cater to coastal customers seeking shade, fashion, and a commitment to reducing plastic waste from waterways. To capture the essence of their brand, they embarked on a styled product shoot in the picturesque Byron Bay, and they needed more than just hats—they needed the perfect vehicle to complement their vision. Enter Dream Rides, the seamless solution that made their creative shoot a breeze.

Finding the Perfect Fit:
For 28 Eastern, selecting the right vehicle was pivotal. Dream Rides, known for their local and reasonably priced car rentals, provided a range of options that perfectly aligned with 28 Eastern's brand ethos. It wasn't just about renting a car; it was a collaborative effort to transform their coastal lifestyle vision into reality.
Cruising in Byron Bay:
Byron Bay, nestled at 28 degrees south latitude and the easternmost point in Australia, served as the breathtaking canvas for 28 Eastern's product shoot. Its stunning beaches, lush hinterland, and vibrant community offered the ideal backdrop for their brand identity.

The Dream Team:
To ensure each shot encapsulated the essence of coastal living and sustainability, 28 Eastern enlisted the creative eye of @mytravelation, a Gold Coast-based photographer renowned for his expertise. Models @miakirwan and @guyanderson10 embodied the coastal chic look, bringing 28 Eastern's hats to life.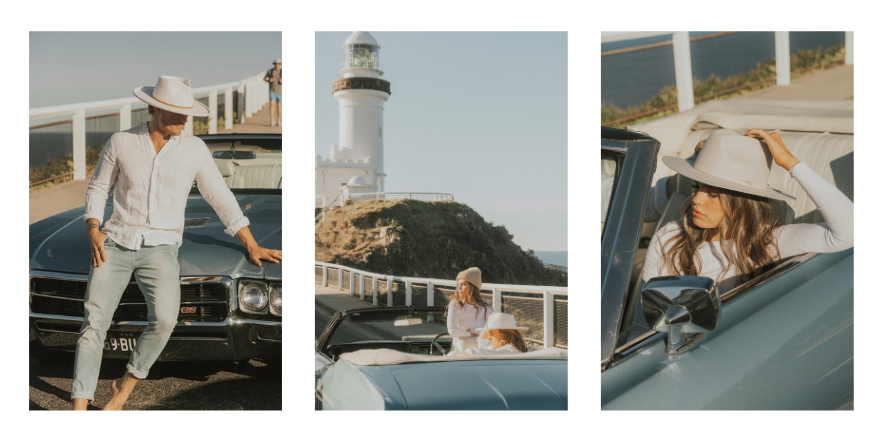 Stylish Collaboration:
With Dream Rides' support, 28 Eastern achieved a coastal lifestyle look that seamlessly blended style and environmental consciousness. The selected convertible car enhanced the overall aesthetic of the shoot, perfectly aligning with the brand's vision.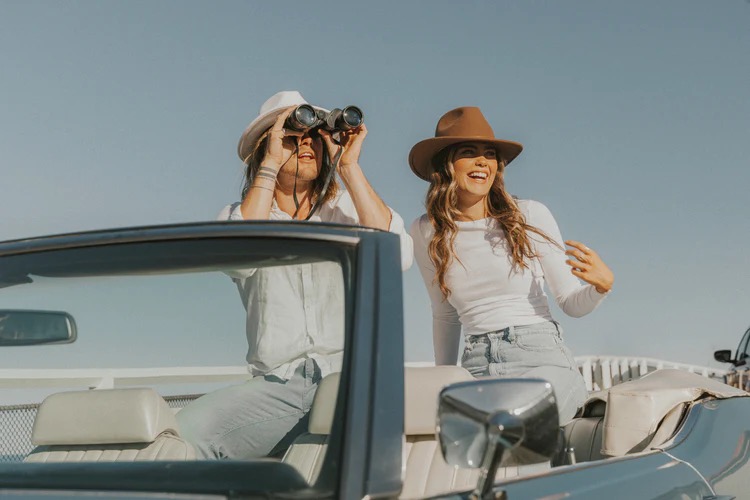 In the Driver's Seat:
28 Eastern's partnership with Dream Rides was more than just a car rental; it was a stylish journey that reflected their brand values. The convertible car symbolized style, grace, and a shared commitment to preserving the beauty of coastal landscapes.
Final Thoughts:
As the styled product shoot in Byron Bay draws to a close, 28 Eastern reflects on their effortless collaboration with Dream Rides. They've successfully demonstrated how fashion, sustainability, and coastal living can harmoniously coexist. With every hat they sell, they're not only removing plastic waste from waterways; they're also embracing and promoting the coastal elegance that defines their brand.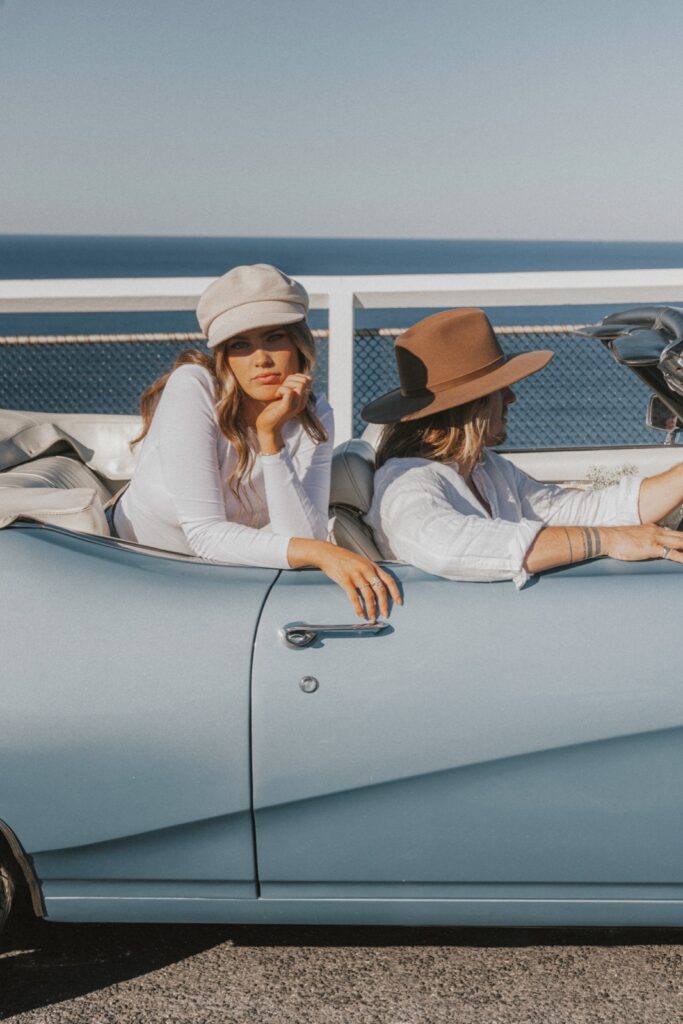 Thanks to Dream Rides, this journey was an unforgettable one. As they return to their Gold Coast and Brisbane shops, 28 Eastern carries the coastal vibes of Byron Bay with them, eager to share the results of their adventure with their customers and the world. Here's to more stylish collaborations and brand showcases in the future!