Dream Rides is committed to being Australia's largest and most trusted Vintage and Unique Car Ride Share company.  To become a driver with Dream Rides you are required to provide the following:
Driver's licence
Car registration details
ABN and GST
In addition to this you will need to abide by the licencing requirements of the state you reside in.  Each state has their own accreditation processes which will ensure drivers meet the safety standards necessary to operate in the industry.
Please select the state you reside in to find out more information to support you in this process.  Calling into your local transport authority is a simple way of ensuring you have all the forms and documentation you need.
Dream Rides is an accredited Booking Service Provider with the following State Authorities

  BSP – 415417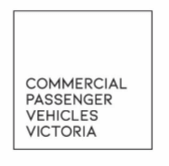 BSP- A2723832         

       BEA – 121121