Lucie Tiger is a talented singer and songwriter who has made a name for herself in the Australian and International country music scene. Her newest album, "Mississippi-Tennessee," has just been released, and Lucie couldn't be more excited.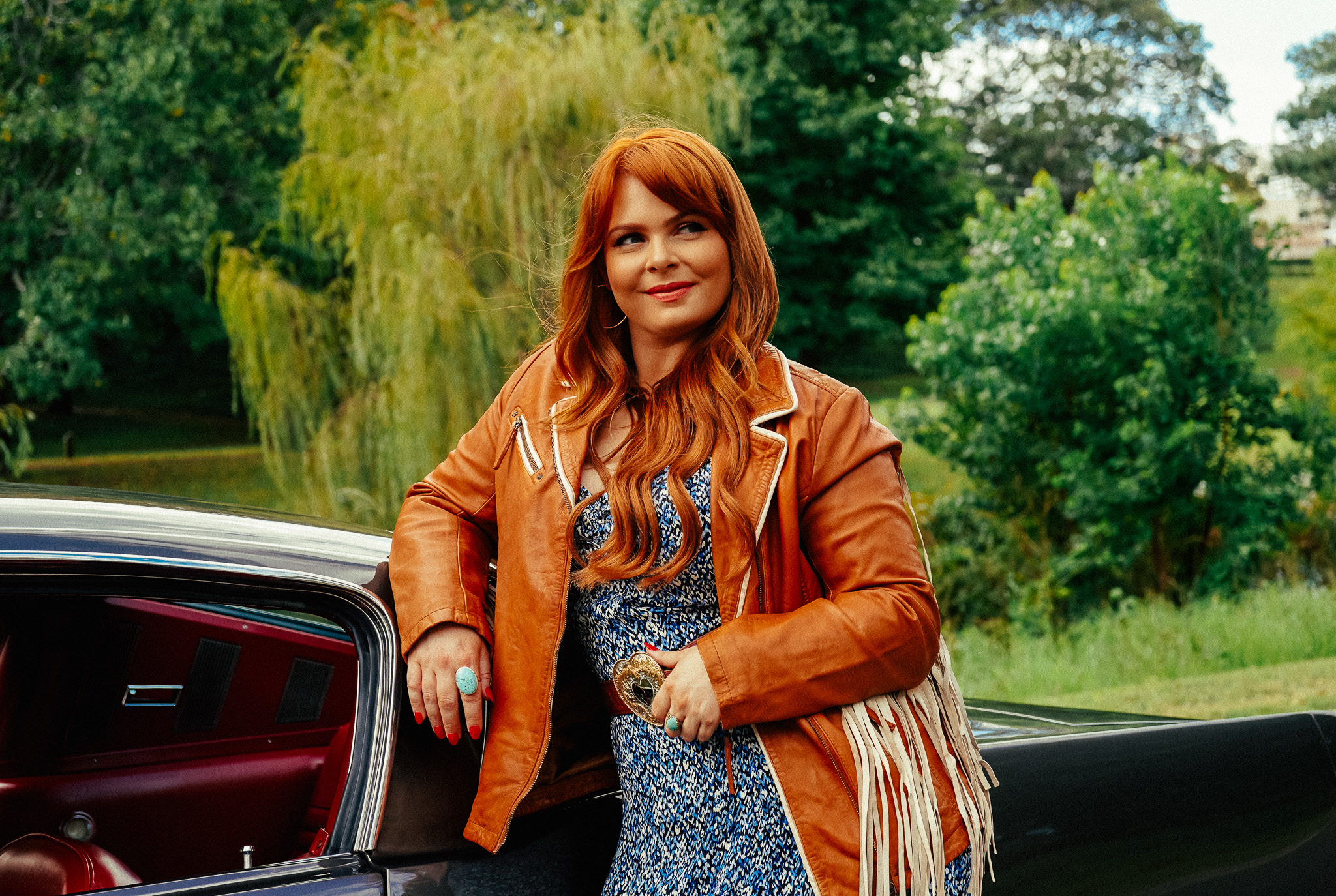 Combining Her Love of American Muscle Cars with a Vintage Aesthetic for the Perfect Music Video Backdrop
Lucie, a Sydney-based musician, wanted to create a music video that captured the essence of her latest album. Her vision was to blend her passion for American muscle cars with a vintage aesthetic. However, finding the perfect location to bring this vision to life proved to be a challenge.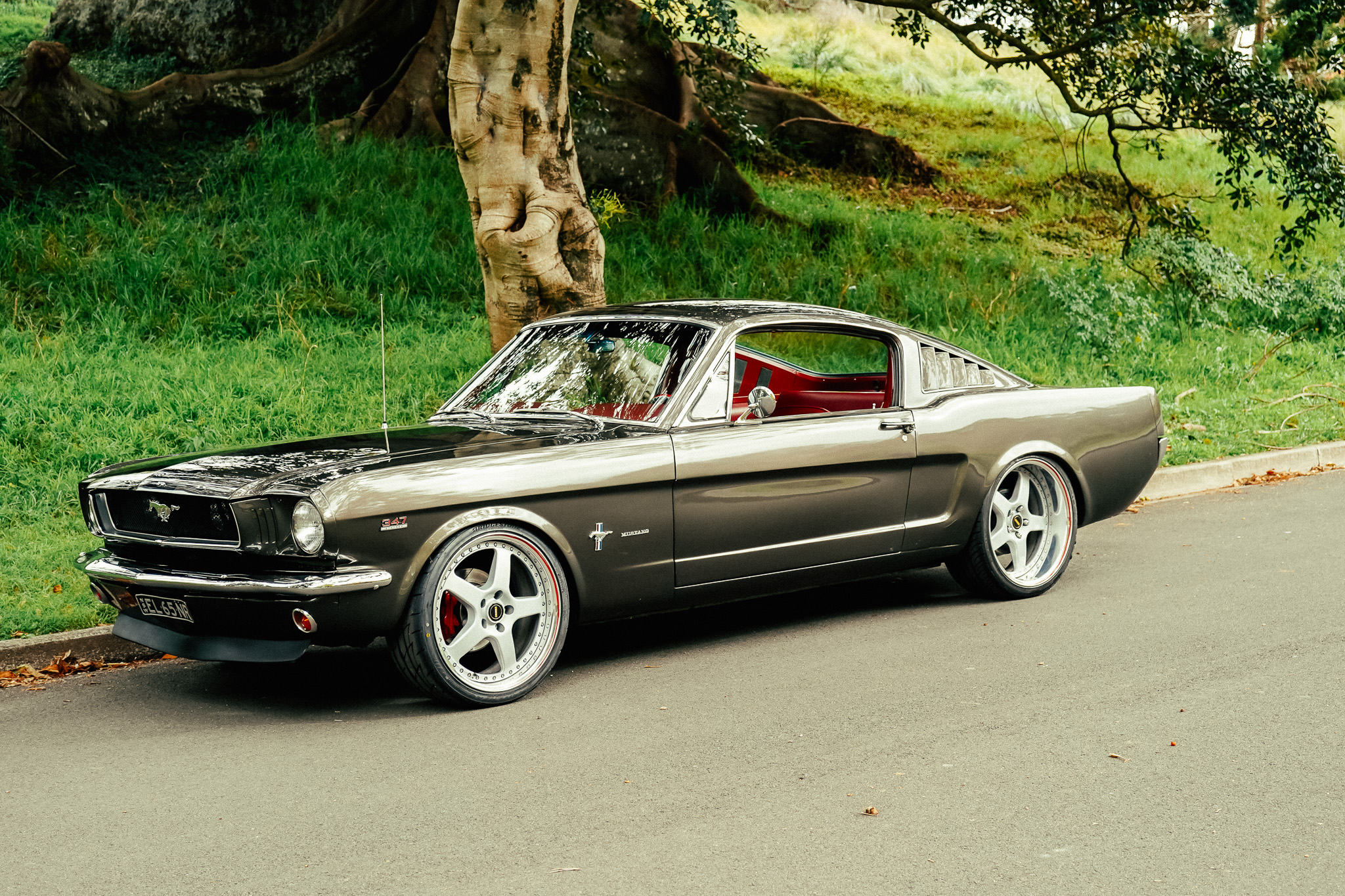 Lucie's Perfect Photoshoot with Dream Rides Vintage Car Hire
Fortunately, Lucie discovered Dream Rides, and quickly booked the 1965 Ford Mustang Fastback that perfectly fit her vision. The sleek grey Pony with a flaming red interior was a cool choice and an excellent match for Lucie's unique style. On a beautiful afternoon in April, Lucie teamed up with her skilled photographer, Zena O'Connor @2120, to capture some stunning images for her upcoming album's release.  Zena from 2120 Music is well known in the industry for supporting emerging independent songwriters and recording artists, so Lucie knew she was in safe hands. Lucie was so impressed with the beautiful images and creative vison she achieved with the Mustang under Zena's skillful direction that after initially booking the styled photoshoot, she decided to go all in and secured a second booking with the Mustang for her music video 'Mississippi Tennessee'.
Lucie's Vision Brought to Life Through Collaboration with Blacklist Productions' Jay Seeney
Lucie chose to work with artist Jay Seeney from Blacklist Productions, whom she had collaborated with on previous albums, to bring her vision to life. Jay is known for producing high-quality and impactful visual content, having worked with the biggest names in the Australian Country Music industry. His work has garnered over three million views online, making him a popular choice for creative projects.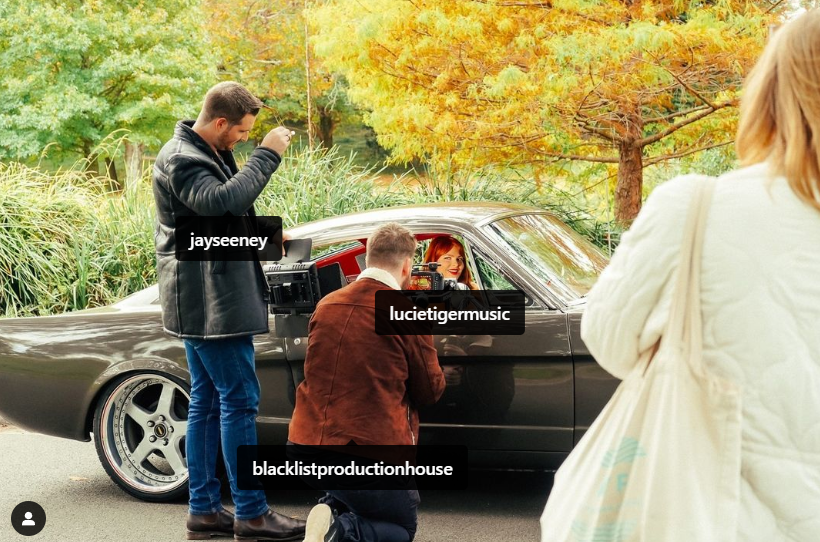 A Fun-Filled Afternoon of Filming with Lucie at Centennial Park, Sydney
Lucie brought her signature southern charm and upbeat energy to the vintage-style shoot at Centennial Park, Sydney. She sported a cool country-spirited outfit, complete with a brown leather jacket and blue snakeskin boots, perfectly fitting the vibe. The Mustang's red interior served as an excellent backdrop for the second round of filming, with Lucie playfully mimicking driving the iconic muscle car that became the album cover feature shot. Effortlessly blending southern-style and upbeat vibes, Lucie made the shoot a blast, and it wrapped up in just a couple of hours.

Lucie's experience with Dream Rides and the car owner was nothing short of excellent. She was beyond satisfied with the overall service and couldn't believe how easy it was to find a unique and highly coveted ride with just a few clicks on her phone. With this newfound accessibility, bringing an American country feel to her music had never been more effortless. The final product was infused with her signature fun and happiness, resulting in an awesome music video that truly stands out.
Check out Lucie Tiger's Music Video Mississippi Tennessee and the stunning 1965 Ford Mustang Fastback, it's an experience that you won't want to miss.
Dream Rides is excited to have played a part in bringing Lucie's vision to life.
We wish her all the best with her new album; we're certain it's going to be a hit!
If you're looking to add flair to your next promotional opportunity, then Dream Rides Vintage and Unique Car Hire is the way to go. Whether you're filming a music video, a styled shoot or just want to stand out with an alternative to mainstream car hire, Dream Rides has got you covered. With a collection of stunning vehicles that are regularly updated, finding out about how Dream Rides can cater to your promotional needs today is easy.
Moreover, if you have a unique ride and believe it could be the missing piece to someone's creative vision, please don't hesitate to contact us. Dream Rides is constantly seeking out cool new vehicles to add to our team.
email us: info@dreamrides.com.au
or create a free driver account today!