For many car enthusiasts, muscle cars are the stuff dreams are made of. With a sense of style that is unique to our modern lifestyle, getting a ride in one of these bad boys is definitely on the top of the wish list!
What do Classic Muscle Cars look like?
Classic Muscle cars are easily recognisable with their tough old skool appearance, high gloss paint jobs, sleek leather interiors, chrome bumpers and cool mag wheels.  And what is more, beyond their impressive façade is an equally impressive high-performance engine.  Be it a chevy, ford or similar, these engines are not only a V8 powerhouse, but also pack a punch in the looks department too!  One look under the hood and you're sure to be impressed!  Without a doubt, the sound of an old skool V8 engine is an exhilaration to your senses.  You will inevitably hear it, before you see it…. Now that's cool!
Recognised as the tuff cars of the early 60's and 70's and with origins in America, these mostly 2 door coupes were deliberately designed with large, powerful V8 engines.  The era of drag racing saw the emergence of muscle cars in popularity, these beauties oozing cool at every powerful turn.   What's interesting is that, unlike most fads, these tuff streeters have continued to create a stir well into the next century.  Muscle car addiction has never gone out of fashion and with each new generation there is a new flurry of admirers ready to keep the muscle car dream alive.  For this reason, muscle car hire is always a popular choice for weddings, school formals, joy rides and any special occasion where you want to make a loud, head turning arrival.
Modern Muscle
Modern muscle is the same but different, in fact, they are the new generation of street machines.  Nowadays it's more about turbocharging and supercharging but what remains the same is that they still pack a punch under the hood.  With improved performance capabilities and a modern twist on a classic style, the modern muscle car is the first choice for those looking for improved comfort, power, handling and modern style for their next special event.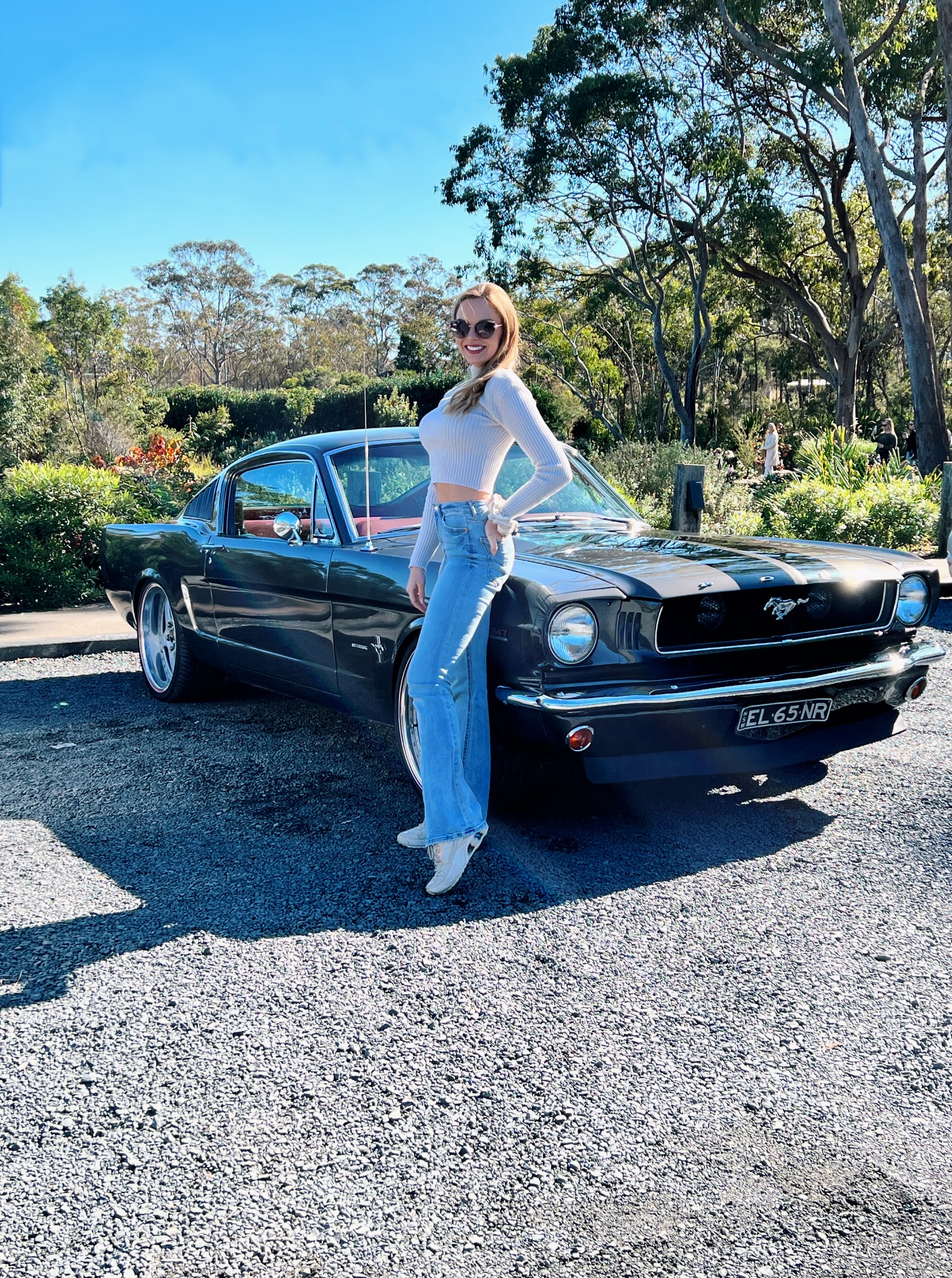 Muscle Cars for School Formals
Classic and Modern Muscle cars are both popular choices for school formal car hire because they create a loud, noisy show-stopping arrival!  Be it a group of mates arriving together or a discerning couple who want to stand out in a crowd, both Aussie and American muscle will get hearts racing and your senses skyrocketing.  And be prepared for the wry smile, followed by an involuntary head nod as the sleek and powerful car speeds into sight.  It is certainly a response shared by many.  After all, creating a stir and making heads turn is what a school formal arrival is all about.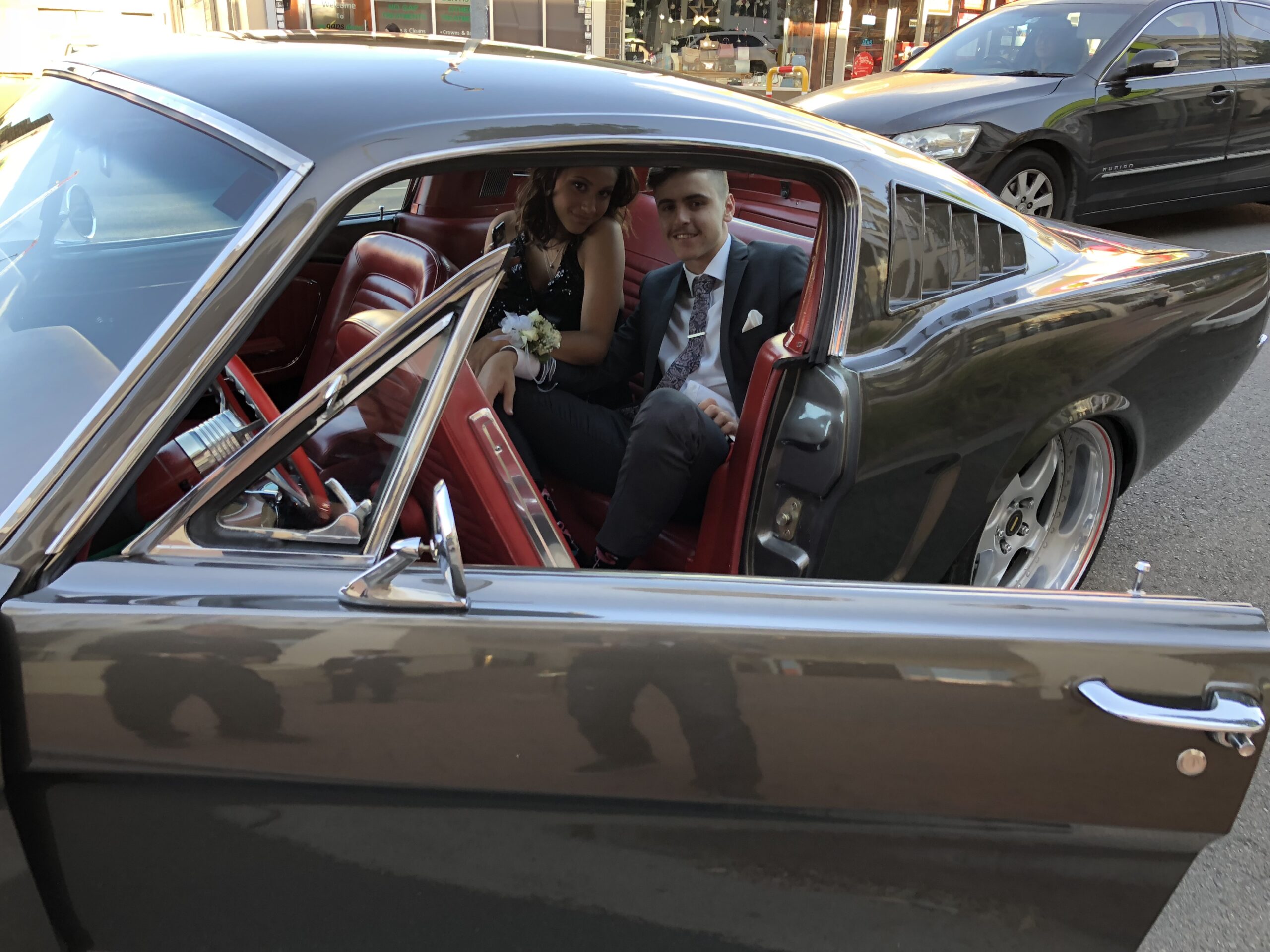 Muscle Cars for Weddings
Muscle cars are becoming popular for a variety of wedding styles. If you want to create a wedding with a difference, then Australian or American Muscle is the perfect choice. For Rustic or Country Style Weddings, imagine a beautiful country estate, stunning views and a sleek old skool muscle car rolling into sight.  The sound of the V8 engine is like wedding music to cue that the bride is on her way… now that's a unique wedding day arrival!  Or the groom and his groomsmen wide eyed and full of excitement, bonded together as mates, revelling in what will be a truly joyous day, pumped up from their muscle car arrival together.
Did you know that modern muscle or classic muscle cars are always on trend for city weddings?  After all, power and prestige go hand in hand, a fast city deserves a fast car. You really can't beat a Holden Monaro, Ford Mustang or Dodge Charger for your city wedding.  After all, what could be better than arriving with your mates in one of these cool cars?  The sound of the engine reverberating through the city, a feeling of pure elation as you glide enroute to your wedding destination.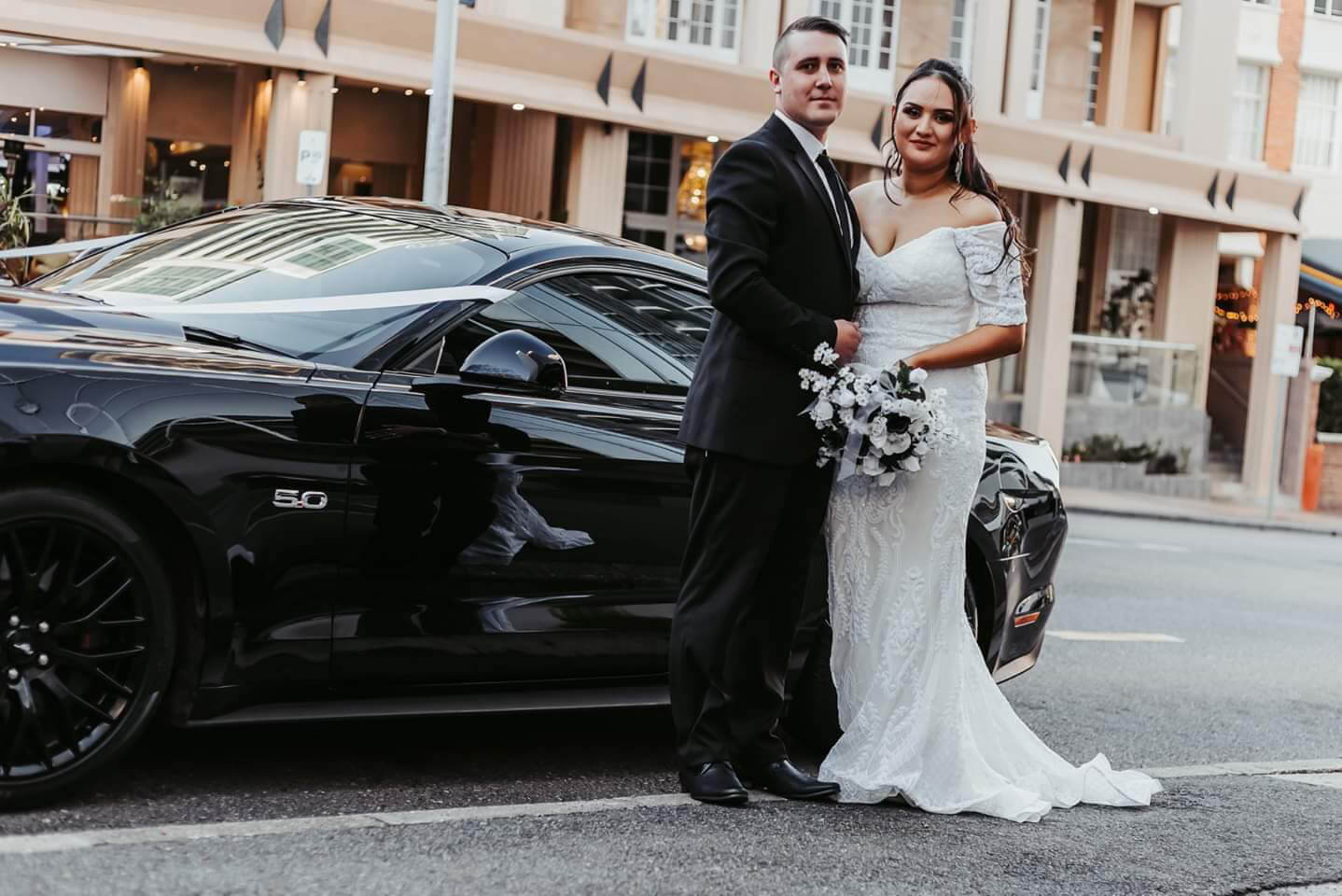 Muscle Car Hire
There are so many legendary names in our muscle car history, what muscle car suits your personal style? Finding your dream chauffeur driven muscle car to hire will be your hardest choice.  Be it classic muscle or modern, hiring a muscly car for your next special event is an exciting and exhilarating experience.
Muscle Car Hire for Photoshoots
Muscle cars make a sizzling impression when used in product photoshoots.  Fashion labels and eyewear companies are just a few businesses that have taken advantage of this simple but effective backdrop for their business's promotional needs. After all, there is something very alluring about a muscle car, it's a break from the status quo and demands your attention!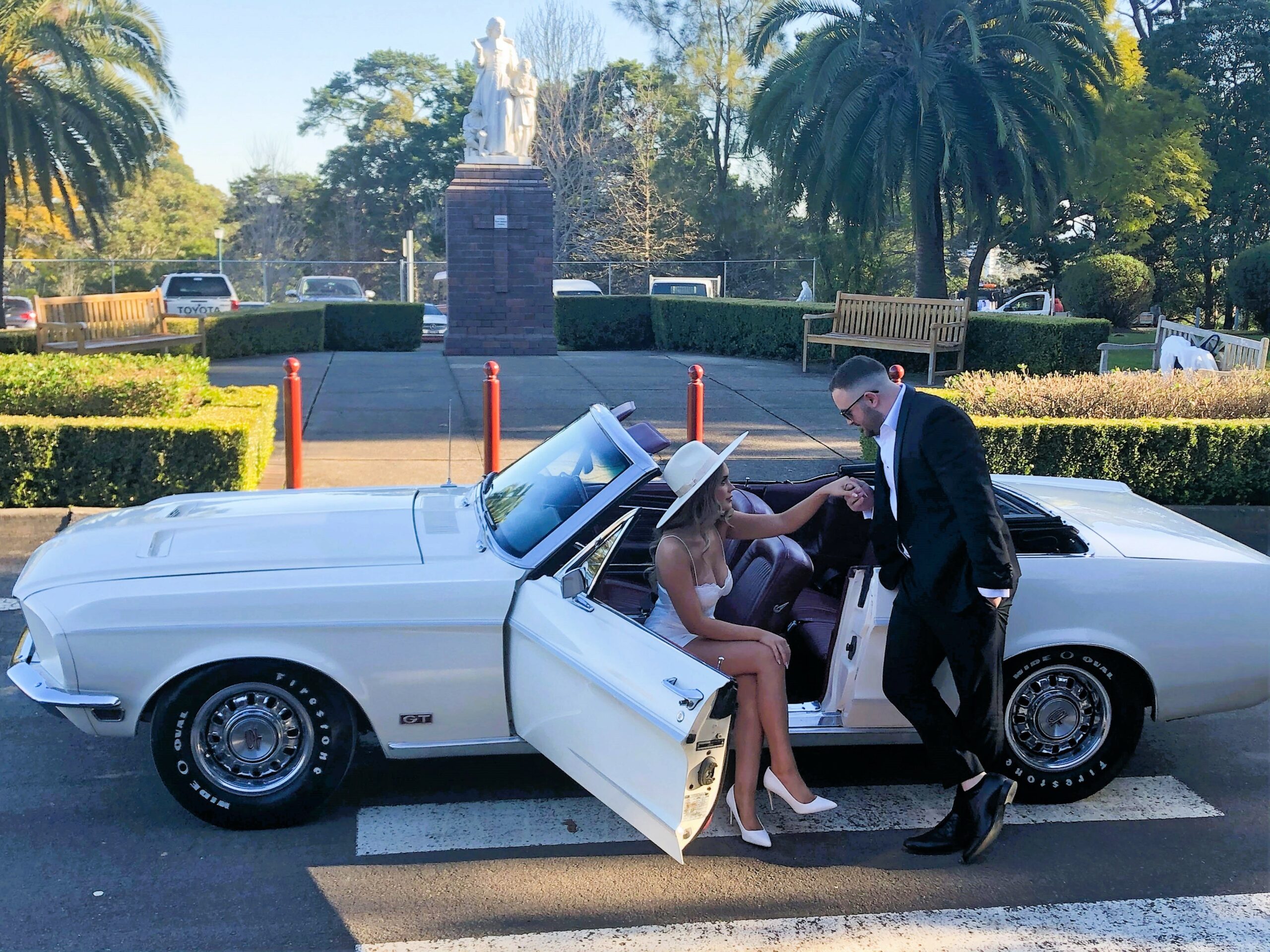 Muscle Car Hire for Other Special Occasions
Make memories for that special someone by booking a muscle car for their special birthday or anniversary, create an experience that will be remembered long after the celebration has ended.  Muscle cars can be booked for a variety of special events so be creative, where could your joy ride take you?
Choose the muscle car of your dreams for your next special event.  There really are no rules you need to follow.  If loud and fast are your thing and metallic is your bling, you know you're onto a winner with a muscle car.
Explore muscle cars in your location now!