As an undiscovered artist, Jason knew he wanted to create a unique style and image for his latest video clip.  His music needed to represent the cool beachy Byron Bay vibe that he would be bringing with him to his first festival appearance.  Playing some good tunes and relaxing by the beach was Jason's vision for this music recording.  He had always liked vintage cars and knew that they were on-trend, it was the perfect representation of his style and the music he loved to play. When Jason stumbled upon this old muscle car, he knew his dreams had come true, this car had to feature in his music video.
The shoot consisted of Jason strumming out on his guitar and belting out tunes casually perched on the bonnet of this classic muscle car.  Against the beach backdrop, it was so easy to record his video clip, the cool car had many interesting angles to work with and made shooting the video a breeze.
For Jason, this was an easy and affordable way to create an image and presence with his followers in the lead up to the festival.  In a few short hours, Jason was able to record his favourite tracks and get some great promotional photos taken with his dream ride and of course, some greats shots for his Instagram.
It's hard to imagine there being a better choice than this classic muscle car for Jason's video clip.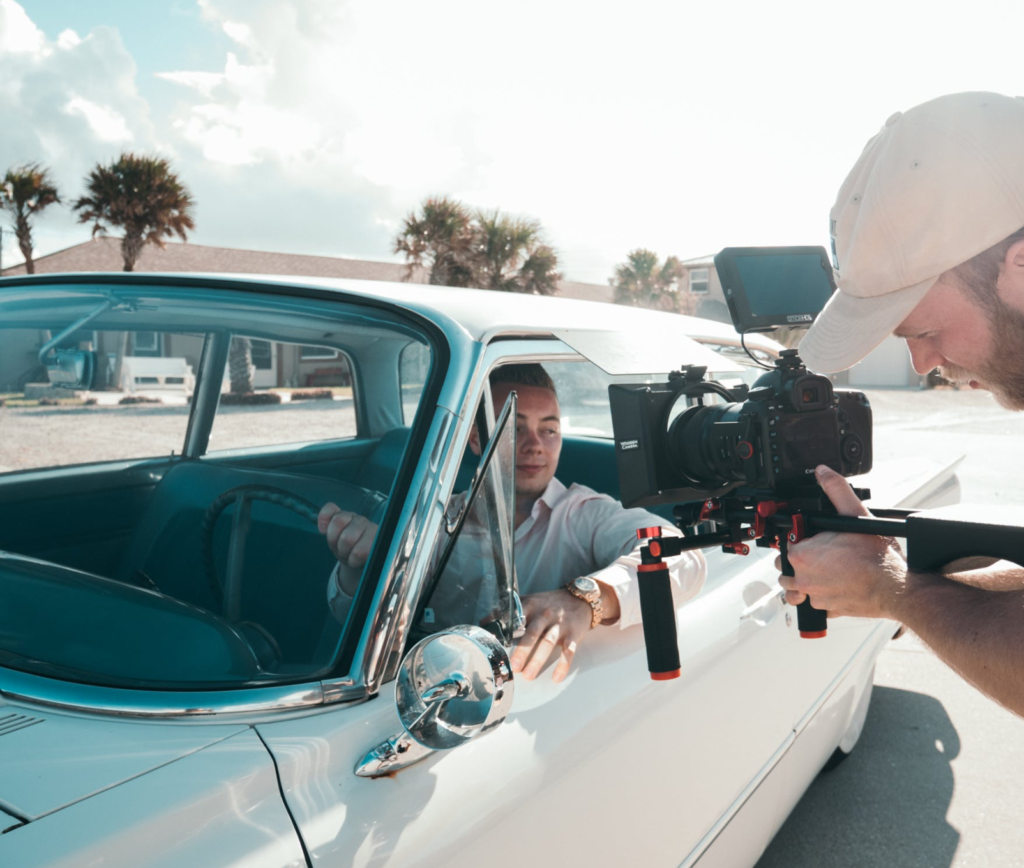 No matter what your personal or businesses promotional needs are, Dream Rides has the perfect vehicle that defines and enhances your unique style. So why not choose your style from the following categories:
At Dream Rides, we want you to experience the enjoyment one of these cars brings because we are committed to "Bringing the style, fun and thrill of vintage and unique cars from owner to passenger through a professional and trustworthy platform.  "– Dream Rides Mission Statement